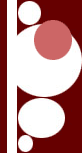 books.movies.and current events
here are my thoughts on movies, books, and current events.

these are some books that i enjoyed reading and think you should read too!
The Notebook

By Nicholas Sparks. This was an excellent book that i could not put down! It tells the story of how two teenagers show eachother what true love is!

The Wedding

By Nicholas Sparks. This is actually the follow up to The Notebook, but it has many different characters, it shows the importance of family and love. It had an excellent twist at the end!

Suzannes Diary for Nicholas

By James Patterson. This is an awesome book! It is for people who have loved, lost, and loved again. Has an wonderful ending!

I am currently reading the book, The Girl Who Loved Tom Gordon. I will let you know how it is when I am done.!
i dont go to the movies too often but here is what i thought of them
Charlie and the Chocolate Factory

oh no!! I DID NOT like this movie. i guess maybe it was because the whole time i was comparing it to the Wily Wonka and the Chocolate Factory, but still the movie was very odd. there were a couple funny parts, but it was ok. nothing great,

that is the only new movie that i have seen lately, sorry folks. but as soon as i get out to another one, ill tell you how it was!

Enter supporting content here